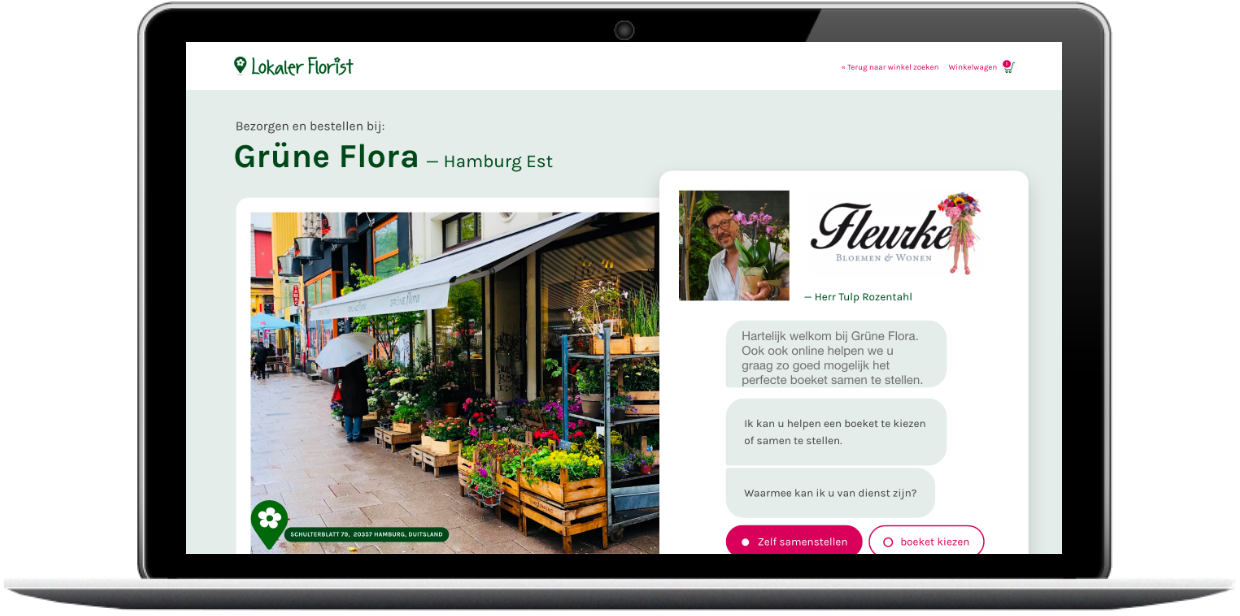 Your complete and maintenance-free Webshop, which grows with your turnover
Simplicity wins
As a local hero, you can now prepare for a bright future in an instant. The Local Florist webshop makes it easy. For you and your customers. The webshop and our service are free. You only pay a small amount per bouquet sold.
Free webshop
Always up to date
Excellent support
For specialty stores only
Local florist works only with the local professional, that is, the real craft specialists. The quality in store is reflected on the web, this way you will never miss an order!
Keep your own identity
Everyone in your shop can see your passion, creativity and uniqueness. You can now view the same look online as well. Customize the layout, products and promotions yourself.
Power of the collective
Online success is about convenience and discoverability. Together with all affiliated florists, we ensure optimal visibility. A concept locally, strong online together.
Simply send flowers from a local florist
Many local florists have created a page on Lokaler Florist so that you can order a beautiful bouquet online too. It works almost the same as it does in the store. Home delivery in just 3 steps!
Try now
1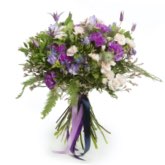 Order your unique bouquet online.
2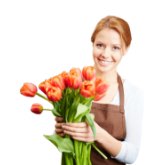 The specialists at your florist will get to work with your wishes.
3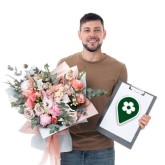 Delivery or collection in the shop, your florist will take care of it personally.
All beginnings are easy
We set up the web shop for you with all the information we have. After that, you can easily customize the webshop. Do you need help? Our team of experts will be happy to help you.
Sign In
You will receive your access data and add missing data
Activate your web shop and start selling online
Let your customers know you're online
Florists' experiences
"We are a small flower shop with two branches and a small nursery. Local Florist is a platform that is perfectly tailored to the needs of flower shops. The delivery area can be customized and your own products can be integrated. We particularly like the choice of whether delivered or the order picked up. Local florist was just right for us. Thank you for letting us be there. We look forward to continuing our good cooperation."

"Local florist also brought us some nice orders. We had completely switched off other suppliers because it would have been too complicated and too extensive for us in terms of purchasing materials, and so we were able to control what you can order from us and what not, great thing! thank you!"

"The local florist online platform offers me the opportunity as a florist to make my company even better known in the region. I am very enthusiastic about the 'easy handling' and a lot of time savings, 'low costs'. I am very enthusiastic because I can do all the work for the Operating an own webshop is accepted. Very great support and the service from the company Heyl."

"Aware that more and more things are being done online, we are happy to inform our customers about our Local Florist webshop. Of course, all customers are always welcome in the store, but when delivery is needed, the web shop is a handy tool for our customers."

"The good thing about my local florist webshop is the constant maintenance and the problem-free connection to my homepage. My team and I are happy about the many nice positive comments and we find it very motivating. It's amazing that so many customers take the time and energy to write such beautiful statements."
A concept locally, strong online together
Frequently Asked Questions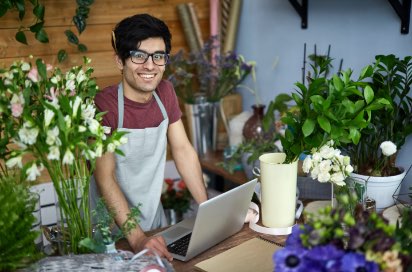 Joachim
There are more than enough flower gifts
Create account
Create your account in 2 steps and start directly!
Support newsletters for florists
Every two weeks we send a support newsletter to all affiliated florists. In this we describe the new developments, products that we have added, tips about furnishing, suggestions for social media posts and other developments around the platform. Curious? Check out what those newsletters look like here.